A group of Managers, Executive Directors and Facilitators (including CADA/West's Jessica Wadsworth) participated in this report on Strategic Partnerships in Dance. Appendix C features insights and recommendations from various dance sector professionals…
Our Program Manager Jessica Wadsworth takes you through our mandates, programs, membership guidelines, plans and more in this Webinar.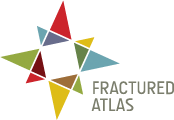 Fractured Atlas is an American organization that supports cultural sector workers and operations. Mostly this includes individual artists and arts organizations. Check their site...
Where to post/find out about classes, studios, performances, jobs, events, calls, auditions,,,,,,,,?


When it comes to dance/arts/community resources, there are many types. Some are mainstays: Canada Council for the Arts, an accountant at tax time, your favourite studio to rent. Others keep changing and...
The Saskatchewan Arts Alliance is an inclusive, member-driven coalition of arts organizations that provides a collective voice for the arts community of Saskatchewan.
Made in BC: Dance on Tour connects dance artists and presenters from around British Columbia in order to increase audience reach and touring opportunities for contemporary dance. In bringing together BC presenters,...
Staying connected with various regional organizations—the services they provide, the events they promote—is a great way to discover what is going on in your field across the country and can provide additional opportunities...
Canada Arts Connect, where Canadian arts professionals connect with jobs, opportunities and resouces.
Look to their site for:
-individual listings for jobs, auditions, calls for submissions, auditions, space for rent, and classes/workshops
-daily lists...
The Canadian Arts Coaltion is a collaborative non-partisan movement of national arts service and membership organizations, united in the belief that the future of our citizens, their towns and cities, and the...
The Dance Centre seeks to boost the profile of dance, and to develop a stronger infrastructure for the artform.
The Dance Centre devises programs and presents performances; manages Scotiabank Dance Centre, Canada's flagship...
The CDTA is a professional Canadian association, qualifying teachers in different dance disciplines.
ArtsBC was founded in 1979 as the Assembly of BC Arts Councils. Its original purpose was to provide advocacy, leadership and support to community and regional arts councils in the province of...
ArtStarts in Schools provides innovative arts programs for young people, practical resources for teachers and artists, and leadership in advocacy for arts in education.
New Works presents dance performances and manages and mentors individual artists and dance companies to build the Vancouver dance scene and make dance more accessible to the public.
Canadian Society for Dance Studies is a support and advocacy group for anyone who studies or works in the field of Canadian dance studies.
Dance studies encompass a broad range of research areas including...
The Canadian Dance Assembly (CDA) is the voice of the professional dance sector in Canada and advocates for a healthy, sustainable environment in which professional dance practice can grow and thrive.
The Cultural Human Resources Council (CHRC) brings together cultural workers and employers to address training, career development and other human resource issues.
The CanDance Network is an association of specialized dance presenting organizations from across Canada that serves dance presenters' needs and supports their work with the dance community and its marketplace.
Members of the CanDance...
The DTRC was founded in 1985 and it's mandate is to help dancers make necessary transitions into, within, and out of professional performing careers.
As a member of the DTRC, a wide range...