Report on 2012 at CADA/BC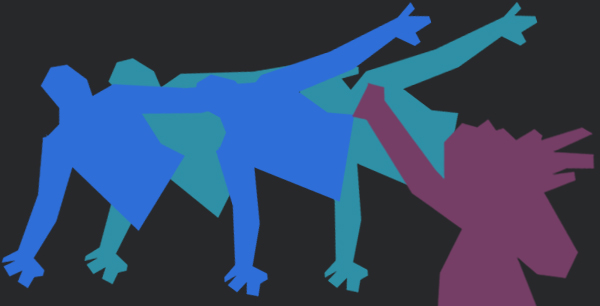 Hi CADA/BC Members,
It is my pleasure to serve you as Program Coordinator of CADA/BC for just over two years. What an incredible time. I am proud of the work we have done to improve the socio-economic lives of dance artists and advocate for the role of dance in BC and Western Canada.
Some highlights from CADA/BC in 2012:
We opened 2012 with our first annual Unconference, bringing together over 30 Members to discuss key issues for CADA/BC. We will be hosting another Unconference in early 2013.
We welcomed Deanna Peters to our staff as Communications Officer. She is responsible for our Twitter (@cadabc, #danceresponse), website, advocacy blog & monthly newsletter.
March 2012, we held the CADA/BC is One-of-a-Kind online auction. We used our site & eBay to post one-of-a-kind items made by various artists, raising over $1,700. We renewed many of the donors we gained during the 2011 IndieGoGo campaign & found new donors. These board-led activities raised 159% more than 2011 and 281% more than 2010. This year's fundraiser, See More Dance, raffled off $1,300 worth of dance tix, raising $2,100.
April 2012, we closed off our fiscal year dispersing just over $30,000 in Training Subsidy—$6,000 more than we dispersed in 2011. We served 113 of our then 162 Members with this program. We were able to maintain that pool of Subsidy for the next year as well.
At the end of our 2012 Membership year, we grew 20% over last year and 64% over the last four years.
At our AGM, we grew our Board of Directors to 13 Members. We are so excited to work with this team of motivated individuals.
We launched our Facebook page in June. If you don't like us already, please go to facebook.com/CADABC and connect with us and other dance artists.
We are very proud of our newsletter, published the third Wednesday of each month, featuring a Member Profile, program/resource highlights and our advocacy challenge Speak with your Feet.
We launched Dance Response in September. This new program brings together 8—10 dance artists from our Membership at 10 shows over the course of the 2012/13 season. After each show we lead a 40min discussion loosely based on a process developed by Liz Lerman. The notion is that we better understand dance when we slow down and pay attention to what we notice, remember, feel and wonder about it. Everyone is welcome to attend these post show discussions. For a full list of shows, click here. There is a written component where participants post their feedback on Plank Magazine and Twitter using #danceresponse. Stay tuned for info on next season.
Our Fees & Rates Standards were updated to reflect the feedback from our Member's survey and to reflect the new low income cut-off. We also published a full report on the research and changes.
As we move forward into 2013, I want to remind you that this is your CADA/BC. Give us your praise, criticism, ideas, challenges. Get involved, participate and work with us to advocate for the vital role of dance in society. Contact us.
Have a great holiday season,
Kristina Lemieux, CADA/BC Program Coordinator