Canadian Alliance of Dance Artists/West Chapter
Jessica McMann; Tet M Photography
Training Subsidy Program: Increased Emergency Measures as of Oct 1
We continue to support the diverse training needs of CADA/West members during the pandemic. As of Oct 1, 2020 we're further increasing emergency measures to the Training Subsidy Program, including covering the entire cost of drop-in classes, up to $10/class, and increasing annual limits to $500/emerging and $600/professional.
Eligible training includes international virtual drop-ins, peer-to-peer sessions, outdoor classes, class cards, gym/studio memberships and proposals for special training.
The deadline for TSP submissions is the 10th of every month. Receipts from the previous two months are eligible.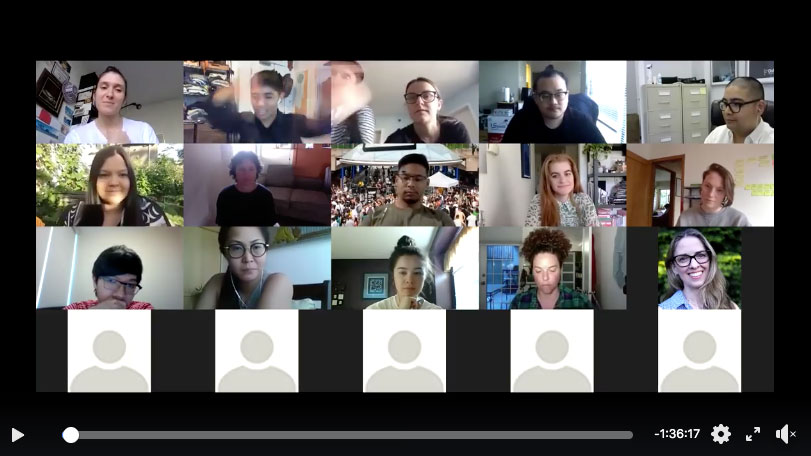 Going Back to Robson During COVID
On June 3 Ralph Escamillan hosted a meeting for Vancouver's street dance community, along with supporting organizations. We came together to discuss how dancers can more safely return to working and gathering at Robson Square in donwtown Vancouver. As many dancers move their practices outside, we need to ensure that we do this in ways that respect the existing cultures of the places we're living and dancing in. See Going Back to Robson During COVID for a video, resources and minutes.