Canadian Alliance of Dance Artists/West Chapter
It's our 20th birthday and we're hosting an AGM Party July 12! You're all invited :)
It's also our annual membership drive, with the 2019/20 membership year begininng April 1. Join us in celebrating 20 years of providing vital support for the dance community: join or renew today to take advantage of our programs, including increased Training Subsidy Program limits, the return of our Studio Subsidy Program and a new Childcare Subsidy Pilot Program! Together, we can keep this going!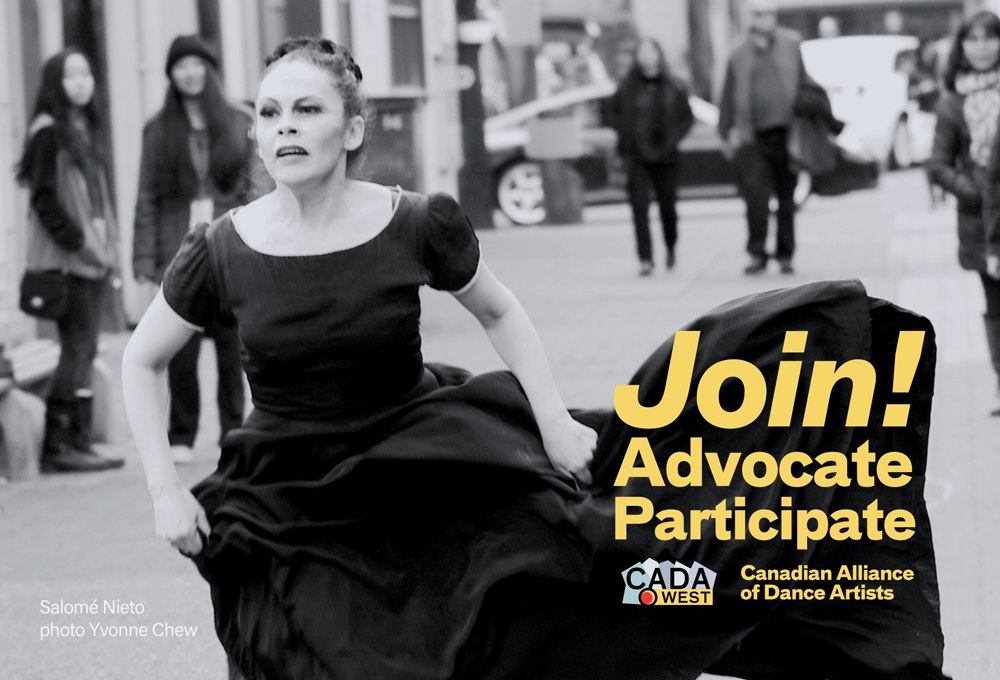 Who should join CADA/West?
Do you dedicate a considerable amount of time to dance? Is dance part of your career? Is dance part of your religion, lineage or culture? If so, we encourage you to join!