Canadian Alliance of Dance Artists/West Chapter
Jessica Wadsworth, Deanna Peters, Anusha Fernando, Olivia C. Davies, Sadira Rodrigues
ArtsBC Conference + New Contract Generator
CADA/West Executive Director Jessica Wadsworth is a Spotlight Speaker at the upcoming ArtsBC Conference in Kelowna Oct 17–19.
Jessica will be discussing the research and development of the new CADA/West online contract generator, reflecting upon two years researching better ways to represent and support new and evolving modalities in dance: site-specific works, non-dance presenters, co-productions, collaborative projects, culturally-specific needs and community-engaged projects. With the beta version of the contract generator to be launched very soon, we look forward to sharing this exciting new digital tool with artists, arts councils, presenters, institutions and governments.
Barbara Bourget, Jay Hirabayashi; photo Yvonne Chew
Subsidy Deadlines
The next deadline for Training Subsidy Program and Studio Subsidy Program submissions is November 10, 2019. Receipts from September and October are eligible.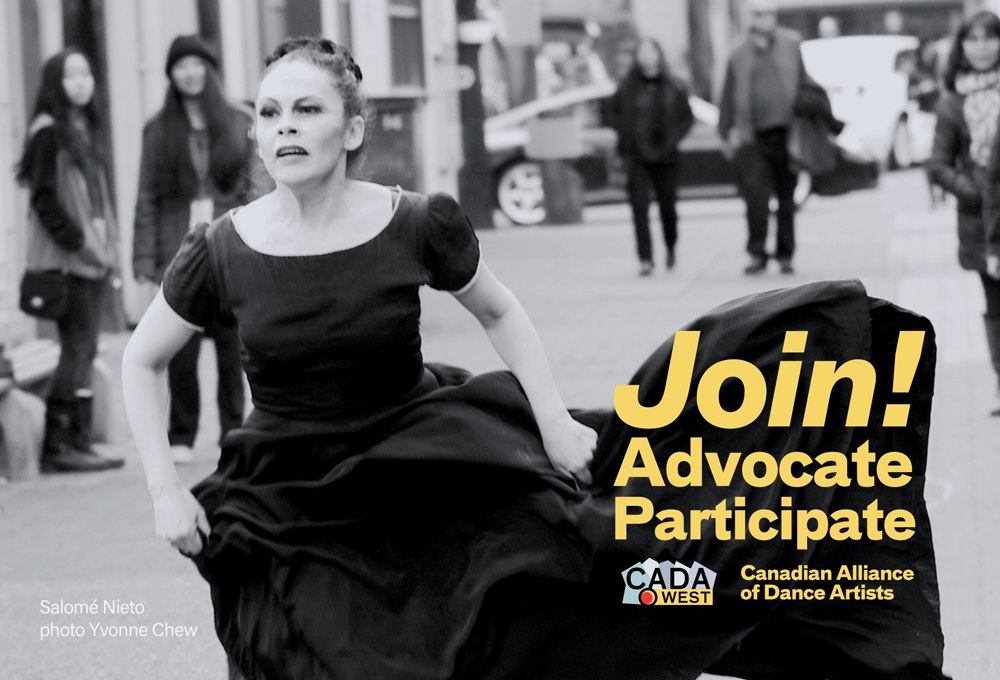 Who should join CADA/West?
Do you dedicate a considerable amount of time to dance? Is dance part of your career? Is dance part of your religion, lineage or culture? If so, we encourage you to join!