Canadian Alliance of Dance Artists/West Chapter
Join us in celebrating 20 years of providing vital support for the dance community!
Our 2019/20 membership year began April 1, 2019, but you can join or renew at any time to take advantage of our programs, including increased Training Subsidy Program limits, the return of our Studio Subsidy Program and a new Childcare Subsidy Pilot Program. Together, we can keep this going!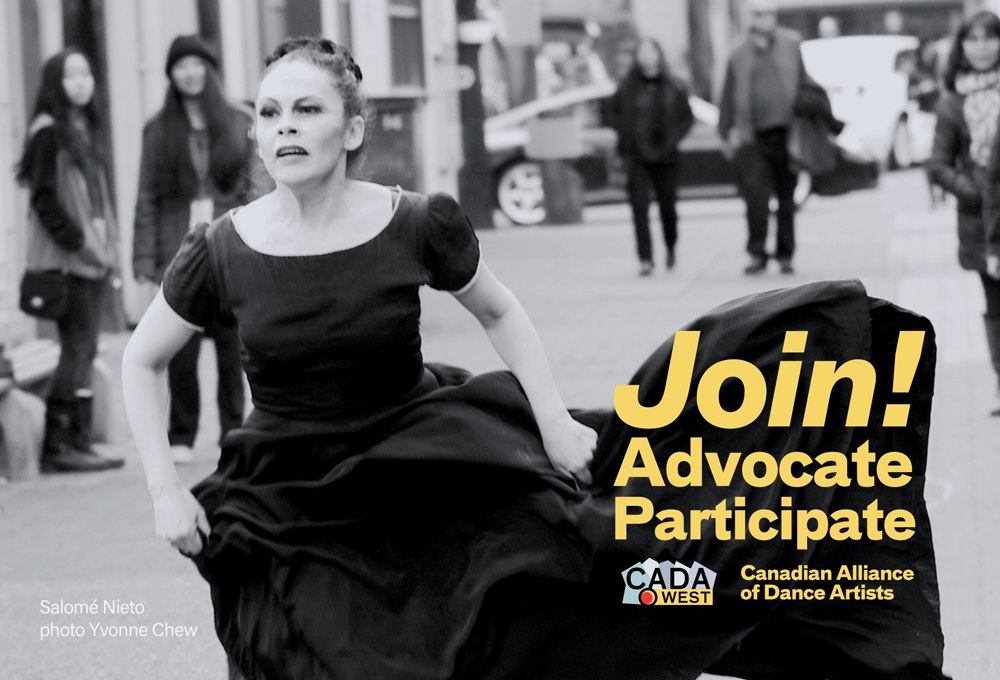 Who should join CADA/West?
Do you dedicate a considerable amount of time to dance? Is dance part of your career? Is dance part of your religion, lineage or culture? If so, we encourage you to join!