Get to know your CADA/West
October 2014 Member's Newsletter
This edition highlights some changes to our website, the CADA/West Raffle & a new Member-Driven Action: Your Feedback is Needed!.
CADA/West Member Joshua Ongcol by Yvonne Chew
Website Updates
We've been making some updates to our website:
Please see below how we've re-organized things to reflect our current programming. We're also putting more emphasis on our membership, along with more images of you in action.
Thanks to our webmaster Deanna Peters and photographer Yvonne Chew. We're about 3/4 of the way there!
Any thoughts or questions? Please contact us.
Stay tuned to next month's newsletter for exciting news on how we're bringing our Membership and TSP processes online!
CADA/West Member Barbara Bourget by Yvonne Chew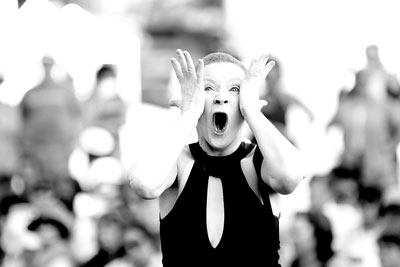 Membership
CADA/West Member Alexa Mardon by Yvonne Chew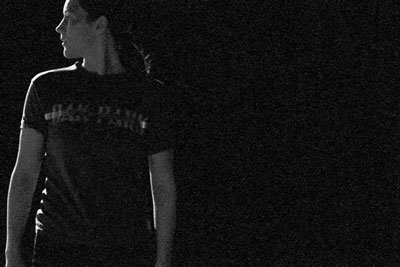 Programs
CADA/West Member Josh Martin by Yvonne Chew
Resources
CADA/West Member Lara Barclay by Yvonne Chew
About
CADA/West Member Lexi Vajda by Yvonne Chew
Outreach
Sara Coffin by Yvonne Chew
CADA/West Raffle
CADA/West's annual fundraiser Raffle expands this year to include prizes from theatre, dance, music, yoga, pilates and coffee!
Tix just $10!
3 pack of tix just $20!
phone to buy tix: 604.606.6414
Prizes
First Prize ($495 value)
Ballet BC - 2 Season tickets
DanceHouse - 2 tickets to Marie-Chouinard
Dances for a Small Stage - 2 tickets
Ocean and Crow Yoga - Introductory 5 class pack
Co. ERASGA - 2 tickets
Continental Coffee - $20 gift card
New Works - 2 tickets to the remaining Dance AllSorts Season
Second Prize ($400 value)
PuSh Festival - 2 tickets
Turning Point Ensemble - 2 tickets
Full Circle Studio - Private Session with Darcy McMurray
Chutzpah! Festival - 2 tickets to "Glory" Feb 21st @ 8pm
Modus Operandi - 2 tickets to end of year show
Mascall Dance - 4 tickets
Third Prize ($290 value)
The Dance Centre - 2 tickets
Vancouver International Jazz Festival - 4 tickets
Form Body Lab - 10 Mat Classes
Dancers of Damelahamid - 2 tickets
Aveda - $50 gift card for services (redeemable at Robson or South Granville location)
Learn more about our donating sponsors by clicking on the links above. Their generous support makes this raffle possible.
Prizes will be drawn at a special open house for Vancouver-area CADA/West members December 13 at Chill Winston in gastown. More details in our November newsletter.
Member-Driven Action: Your Feedback is Needed!
Over the course of the last month, a segment of active CADA/West members gathered to review reports, surveys and summaries from member-input initiatives we've held over the last few years. We asked them to review these documents with our vision and mission in mind. The end goal of this initiative is to set a collective member-driven vision for CADA/West that defines who we are and what we focus on.
This document is a synthesis of these discussions. We now turn this document over to the entire membership for feedback. Is this what your CADA looks like? Is this what your CADA should look like? Email us your feedback before November 7.
After we have gathered feedback, the member-driven vision for CADA will be revised and unveiled at our upcoming Leadership workshops, as well as online for those outside of Vancouver. At these Leadership workshops, special guest speaker Jane Heyman will be present on her work as the co-founder of PAL Lodge in Vancouver. Jane is an incredible example of how a collective vision has power in numbers.
Please complete the doodle poll http://doodle.com/vxtdvrttk4dsa7gd to ensure your spot at one of two Leadership workshops. Refreshments will be provided.
CADA/West and its Members,
ensuring dance remains vital to our culture.
designed and built by Deanna Peters, CADA/West Communications Designer