Board of Directors
We are pleased to announce CADA/West's 2017-18 Board of Directors. We thank this group of returning and new representatives from our communities for their generous contribution to CADA/West and its members.
Olivia C. Davies
chair,
cada/west board of directors
Contemporary Aboriginal Artist
Olivia is a community-engaged dance artist whose work investigates the body's dynamic ability to transmit narrative. Davies trained at York University, and in 2006, she co-founded Toronto's MataDanze Collective where she co-created numerous revolutionary dance-theatre works and movement workshops. Commissioned to choreograph and perform for open-air stages, galas, gallery openings, and music videos, Davies collaborates with artists to bring stories to life. As dance educator, Davies facilitates dance and storytelling workshops, creating safe spaces where women are empowered through movement. As an executive arts administrator, Davies is Office Manager at Raven Spirit Dance and Program Coordinator at Skawachays Lodge Artist in Residence program. She honours her Metis, Anishnawbe, Welsh heritage in her practice.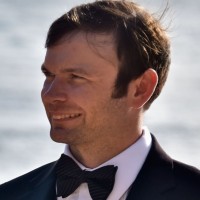 Alexandre Vigneault
treasurer,
cada/west board of directors
Alexandre has an engineering background and spent many hours social dancing while completing his studies. Alexandre is passionate about working on solutions to solve climate change and works on several renewable energy initiatives, from research & development work on biodiesel production to helping First Nation communities developing solar, wind and hydro projects.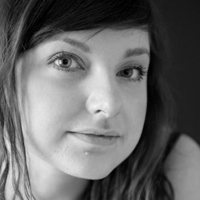 Lexi Vajda
secretary,
cada/west board of directors
independent artist
Lexi trained at the Goh Ballet, Danzmode Productions and Pacific DanceArts and has further pursued her training with the Modus Operandi contemporary training program. She has had the pleasure of working with OutInnerspace Dance Theatre, Amber Funk Barton, Alison Denham, Karissa Barry, Jennifer Mascall and MOVE: the company.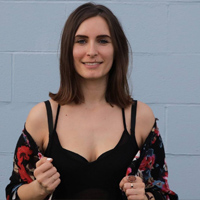 Gemma Brave
director,
cada/west board of directors
independent artist
Dancing has developed an expressive platform upon which Gemma has built an artistic career. With a degree in contemporary dance and a background in film, Brave pursues both the physical, and visual, aspects of movement as fodder for her art. The value of Dance as art remains of paramount importance to Brave as she pursues the study of movement as a practice, as an art form and through the medium of film.
Julianne Chapple
director,
cada/west board of directors
independent artist
Julianne is a Vancouver based independent artist working in dance, performance, video and photography. Her work has been presented extensively in Canada as well as in Germany, Italy and Ireland. Julie is also producer and sometimes curator of a small experimental series titled Shooting Gallery Performance.