Training Subsidy Program
Barbara Bourget, Jay Hirabayashi; photo Yvonne Chew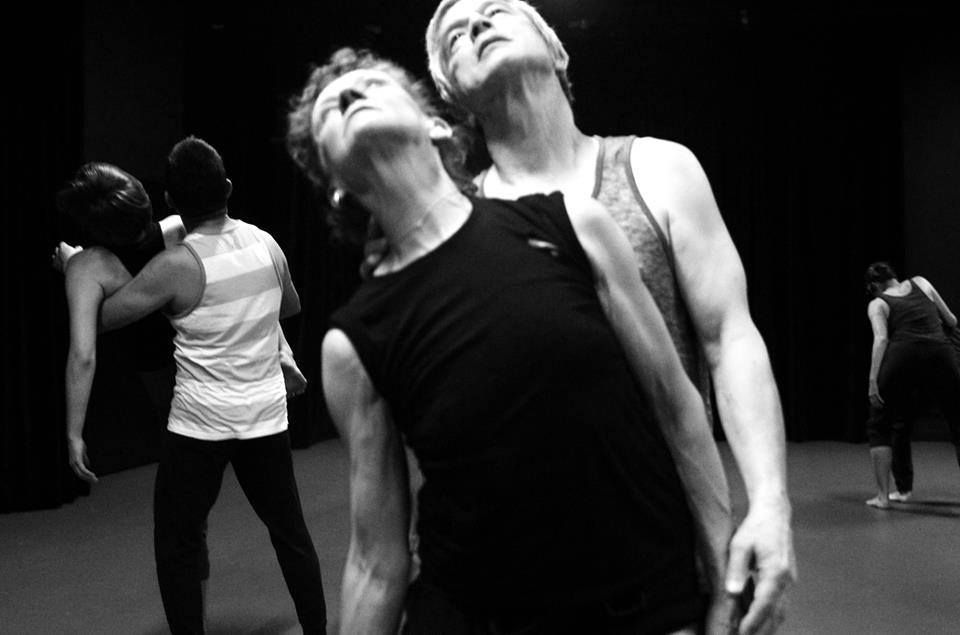 Final TSP Deadline: Jan 10
The final TSP submission intake for the 2019-20 membership year was January 10, 2020, as we used up all of our funds. The first TSP deadline of the 2020-21 membership year, beginning April 1, 2020, will be April 10. Receipts from February and March are eligible. However, you must renew your membership to receive subsidies in the new membership year.
We request that applicants carefully review the guidelines below prior to submitting an application for subsidy.
Having difficulties with the online form? See these Instructions.
About TSP
Many dance artists across Canada do not have the luxury of attending 'company class' for their daily training and the financial burden required to maintain peak condition can often be stressful. Available to CADA/West members in the Professional and Emerging levels, TSP offers subsidy for various types of training to support dance artists in their pursuit of personal, professional and artistic achievement.
Program Year: Apr 1–Mar 31
Program Limits
An applicant may be reimbursed the following amounts within the guidelines of the program:
$550 annual limit for Professional members; $450 annual limit for Emerging members
$7 for each drop-in class (up to $120/month)
50% of the cost of a class card (up to $120/month)
50% of the cost of a monthly gym/studio membership (up to $120/month)
50% of the cost of each workshop/intensive (up to annual limit: $450–$550)
$200 awarded annually for special training
$20 minimum monthly reimbursement (submitted receipts total at least $40)
Receipt Deadlines
Receipts are due on the 10th of the month at 5pm PST. Receipts may pre-date submission by two months (ie. May 10th deadline accepts receipts for March and April). Older receipts are not eligible.
Eligible Training
Drop-ins: all forms of dance, as well as Pilates, yoga and other active body conditioning will qualify so long as the cost is $7 or more per class up to the monthly limit of $120. Private classes are considered drop-ins (not class cards).
Class cards: of 5 classes or more will be reimbursed to 50% of the cost up to the monthly limit of $120.
Gym/Studio memberships: will be reimbursed to 50% of the monthly cost up to the monthly limit of $120 – rehearsal hours are not applicable. For gym memberships, we require a written paragraph in the first month only, to be attached to the submission, explaining how this training contributes to your dance career.
Workshops/Intensives: will be reimbursed to 50% of the cost up to, but not exceeding, the annual limit for the membership level. A workshop is an engaged learning opportunity that is over 4 hours and up to a few days in length (1–3 hour workshops are reimbursed as a class).
Special training: undertaken to pursue dance contracts may be eligible for reimbursement (voice, theatre, martial arts, etc.). Please include a short letter outlining how the training is applicable to your professional employment as a dance artist.
Only training undertaken within Canada can be reimbursed.
Non-eligible training: international classes and workshops; passive body work (massage, cranial-sacral, physiotherapy, etc.); teacher training courses; pre-professional programs; conference fees.
TSP Submission Requirements
CADA/West membership must be current.
Applications are only accepted via the online TSP Submission Form.
The following is required on ALL receipts in order to receive reimbursement:
your name
type of training (hip hop, ballet, yoga, pow wow)
date of training (class/workshop/activity)
location (city & business name/service provider/teacher)
cost of training
a brief description on the receipt detailing the type of purchase (ie. drop-in class, 10 class card, monthly membership, guest artist workshop)
a reminder to keep original receipts for your taxes!
Please be aware that credit card statements, bank account statements and membership agreements are not a sufficient form of documentation.
If you regularly submit receipts from Harbour Dance, the credit/cash pay stubs that you receive when you pay for class are not sufficient. Please ask Harbour Dance to email you a record of your classes and submit this form. You can also login to your account through the Harbour Dance website and print these forms yourself. Harbour Dance will be able to assist you further with this process.
If your submissions do not include all of the above information, they will not be approved :(