Board of Directors
We are pleased to announce CADA/West's 2019-20 Board of Directors. We thank this group of returning and new representatives from our communities for their generous contribution to CADA/West and its members.


Olivia C. Davies
chair, cada/west board of directors
Contemporary Indigenous Artist
Olivia creates across choreography, installation and community-engaged projects, exploring the emotional and political relationships between people and places, often investigating the body's dynamic ability to transmit narrative. Davies' work traverses boundaries and challenges social prejudice, conveying concepts and narratives with creations and conceptual platforms that open different ways to see and experience the world. She also leads dance and storytelling circles to create safe spaces where folks are empowered through movement. Program Coordinator at Skwachàys, contract arts administrator and executive assistant, wife, sister, daughter, and ancestor, Davies lives with gratitude and respect as an uninvited guest on unceeded Coast Salish territory. She honours her mixed Métis-Anishnawbe heritage in her practice: oliviacdavies.ca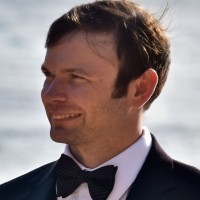 Alexandre Vigneault
treasurer, cada/west board of directors
Alexandre has an engineering background and spent many hours social dancing while completing his studies. Alexandre is passionate about working on solutions to solve climate change and works on several renewable energy initiatives, from research & development work on biodiesel production to helping First Nation communities developing solar, wind and hydro projects.
Gemma Brave
director, cada/west board of directors
independent artist
Dancing has developed an expressive platform upon which Gemma has built an artistic career. With a degree in contemporary dance and a background in film, Brave pursues both the physical and visual aspects of movement as fodder for her art. The value of dance as art remains of paramount importance to Brave as she pursues the study of movement as a practice, as an art form and through the medium of film.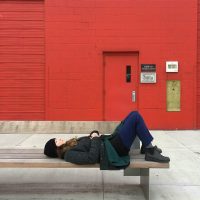 Julianne Chapple
director, cada/west board of directors
Julianne is a Vancouver based independent artist working in dance, performance, video and photography. Her work has been presented extensively in Canada as well as in Germany, Italy and Ireland. Julie is also producer and sometimes curator of a small experimental series titled Shooting Gallery Performance: juliannechapple.com
Amanda Collinge
director, cada/west board of directors
independent artist/accountant/strategic operations manager
Amanda is a professional dancer, dance teacher, choreographer and lover of all things movement-related. Classically trained in ballet and modern dance, Amanda is known for her precise technique, commanding stage presence, and fluidity of movement. She has trained with notable artist such as Karen Kain and Veronica Tennant and has won several awards and scholarships nationally. Her repertoire has expanded to include lyrical, contemporary, Argentine tango, commercial styles, jazz, hip hop, ballroom, Latin and salsa dance. Amanda has worked in music videos, television commercials, Bollywood movies, online ad campaigns, corporate events and dance on film projects. She has also volunteered as a principal dancer and choreographer for Brilliant!, Shine! and Red galas benefiting mental health and HIV research. When not performing, Amanda also a designated accountant and strategic operations manager at a financial brokerage and teaches at Harbour Dance and UBC. She has been a guest speaker at the Vancouver Board of Trade and three Young Women in Business conferences as a keynote speaker and panelist. She mentors high potential young females and enjoys giving back to the community around her. Amanda feels fortunate to be able to share her passion of dance with diverse audiences and students.
Jobina Bardai
director, cada/west board of directors
Jobina Bardai is a contemporary dance artist and life coach. She spent many years dancing and performing abroad, including in London (UK), Berlin, Sydney, New York and other cities in Canada. Jobina is delighted to be joining the Board for CADA/West: jobinabardai.com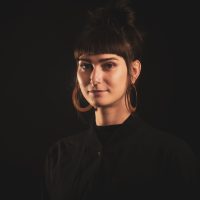 Emily Long
director, cada/west board of directors
independent artist
Emily's passion for art and expression is a constant force in her life, taking priority and becoming her central focus. With several years of performance experience in hip-hop, butoh, contemporary dance, clown, circus, and theatrics, she is committed to using the body to invent, infuse, inspire, re-wire, confuse, and create. As a founding member of Subscura collective, established in 2014, she leads as an artistic director, choreographer, and performer – presenting on stages and festivals in B.C., New Brunswick, California, Costa Rica, and beyond. The messages delivered in Emily's work are always thought-provoking, challenging the comfortable, questioning everything, shape-shifting and spirit-lifting; she delivers a non-conforming experience.