Contact
Canadian Alliance of Dance Artists/West Chapter
mailing address
PO Box 88029 Chinatown
Vancouver, BC, V6A 4A4
street address
211 Keefer St
Vancouver, BC V6A 1X6
Our office is located at Left of Main. Office hours are by appointment. Please contact us.
office@cadawest.org
604.724.8824
facebook / instagram


Meet the Staff who turn the wheels for CADA/West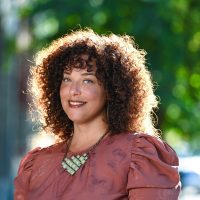 Jessica Wadsworth
Executive Director
cultural manager
Jessica Wadsworth has been engaged in cultural management for the last 15 years. Based in Vancouver, she has organized and overseen events, tours and exhibitions all over the world—including Germany, Greece, Croatia and North America. She has an overview of culture in a few different regions in the world, particularly an understanding of how culture is managed. She has worked in visual arts, theatre and dance, as well as in labour and the green industry.

Meredith Kalaman
TSP Administrator, Assistant Administrator
dancer / choreographer / teacher
Meredith administers the Training Subsidy Program, helping dancers get their fee reimbursements for their professional training. She also assists in the office.
Deanna Peters
Communications
Deanna takes care of the website, the monthly newsletter, Instagram and Facebook. She also does CADA/West's graphic design and leads some of the community outreach and workshops.