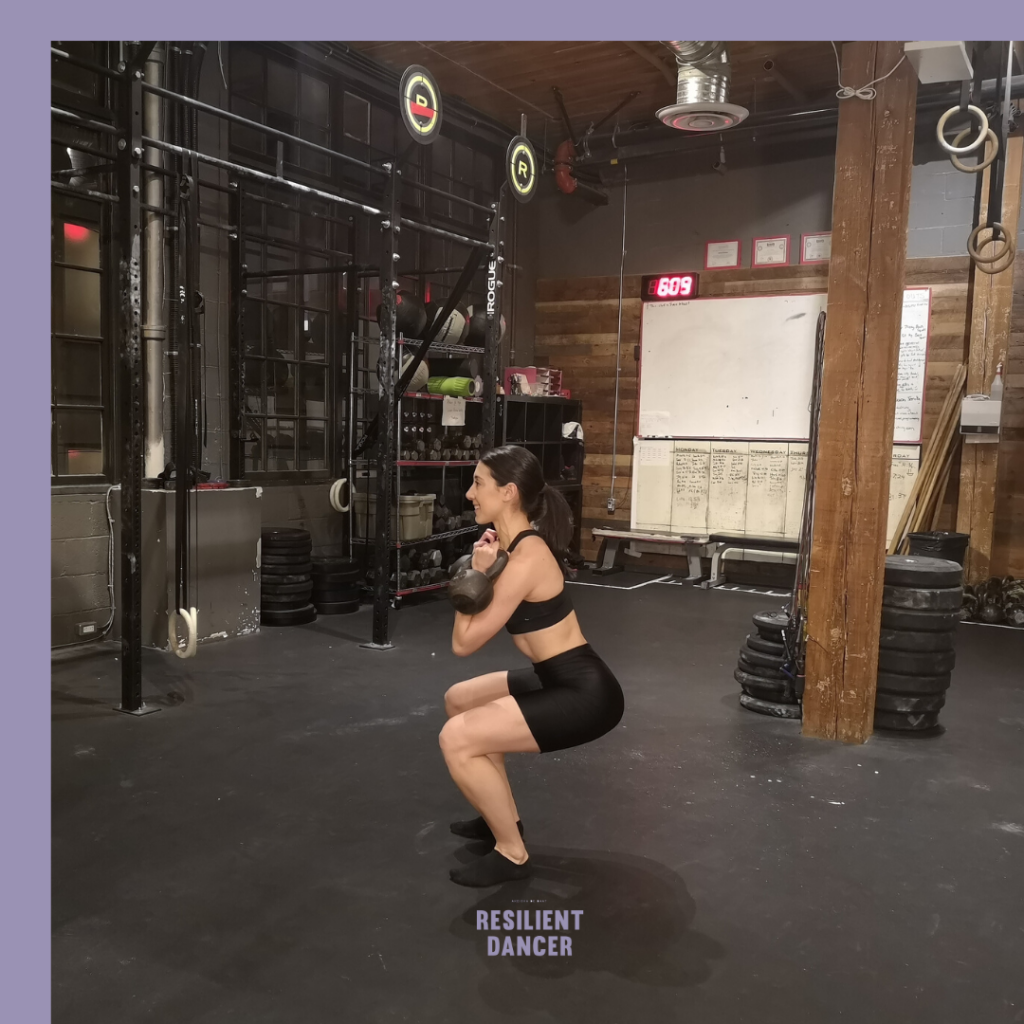 Movement Facilitator Akeisha de Baat is helping dancers build and maintain resilient bodies with online conditioning programs.

Tell us about Resilient Dancer, your new conditioning series for dancers.
Resilient Dancer provides dancers worldwide with monthly strength and conditioning workouts to support their careers. It makes it easy and accessible for artists to build a strength routine into their practice.

What are some common injuries and overuse problems you see in dancers? How does Resilient Dancer address these?
Dancers are amazing at compensating in order to achieve the tasks being asked of them. Over time, this can build incorrect muscle use and lead to pain and discomfort. This can evolve into muscle fatigue and perhaps injury, most commonly found in the hips, quads, lower back and shoulders. Resilient Dancer incorporates functional movement exercises that target these major areas of the body to restore proper muscle activation and re-train the body back into healthy form.
In the first 8 weeks, dancers will build foundations that will help correct imbalances, build strength and increase stamina. This will have a positive impact on their dancing and set them up for increased success as they follow along on a monthly basis.

You call yourself a Movement Facilitator, a title that encompasses your work as a performer, educator, fascial stretch therapist, choreographer and producer. Are there any particular resources that have helped you in balancing these careers?
I seem to be a 180° kinda girl! I can't say I've balanced the different aspects of who I am in a harmonious way just yet. I have great mentors who have opened my eyes to unlimited possibilities and encouraged me to be all in to what lights me up in the moment instead of trying to be everything all at once and all together!
I do end up mixing my dance knowledge and body awareness into my stretching and vice versa! Resilient Dancer was born out of a personal need, but also out of what I found a lot of other dancers seeking guidance around.

Kristine Cofsky; design Byhn Ho
The grand opening for Resilient Dancer is Feb 24-28 and Akeisha has a few special bonuses planned for anyone who joins during opening week!
We are also pleased to announce that Resilient Dancer is eligible for TSP.
And, see Stretch By Akeisha to book a Fascial Stretch Therapy session, including Sunday Fundays, an exclusive offer for dancers. There's also lots of resources on the site, like a free stetch guide.