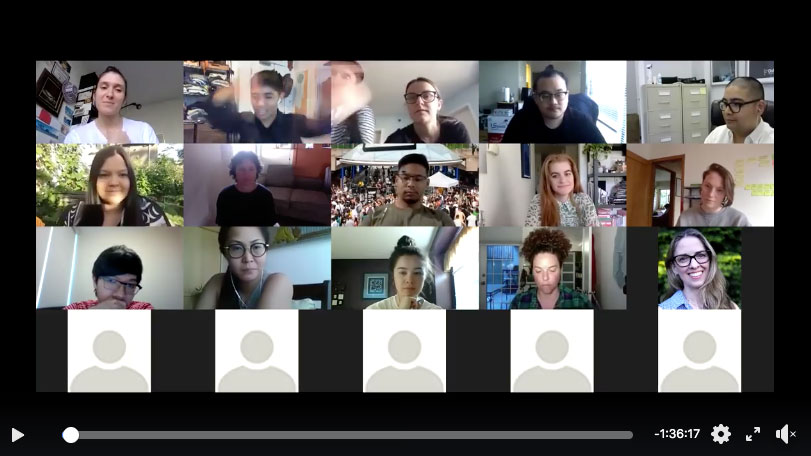 Going Back to Robson During COVID
On June 3, 2020 via zoom, Ralph Escamillan hosted a meeting with several members of Vancouver's street dance community, along with supporting organizations. They gathered to discuss how dancers can more safely return to working and gathering at Robson Square in donwtown Vancouver. As many dancers move their practices outside, we need to ensure that we do this in ways that respect the existing cultures of the places we're living and dancing in.
See a VIDEO of the event: land acknowledgement Charlene George; speakers: Natasha Gorrie, Aleksandra Panic, Martin Bernard Jr, Anna Martnova Bernard, Jessica Wadsworth, Arthur Tiojanco, Stephanie Bokenfohr (Vancouver Art Gallery)
Ralph presented Public Space: Performing Arts, a working document on health and safety protocols for groups that work in spaces like parks, Robson Square and public plazas.
Ralph compiled minutes from the gathering.