Attendance Trends: Why Won't They Come?, recent findings on attendance trends and barriers via the Canadian Arts Presenting Association.
IN TERMS OF PERFORMANCE is a keywords anthology designed to provoke discovery across artistic disciplines.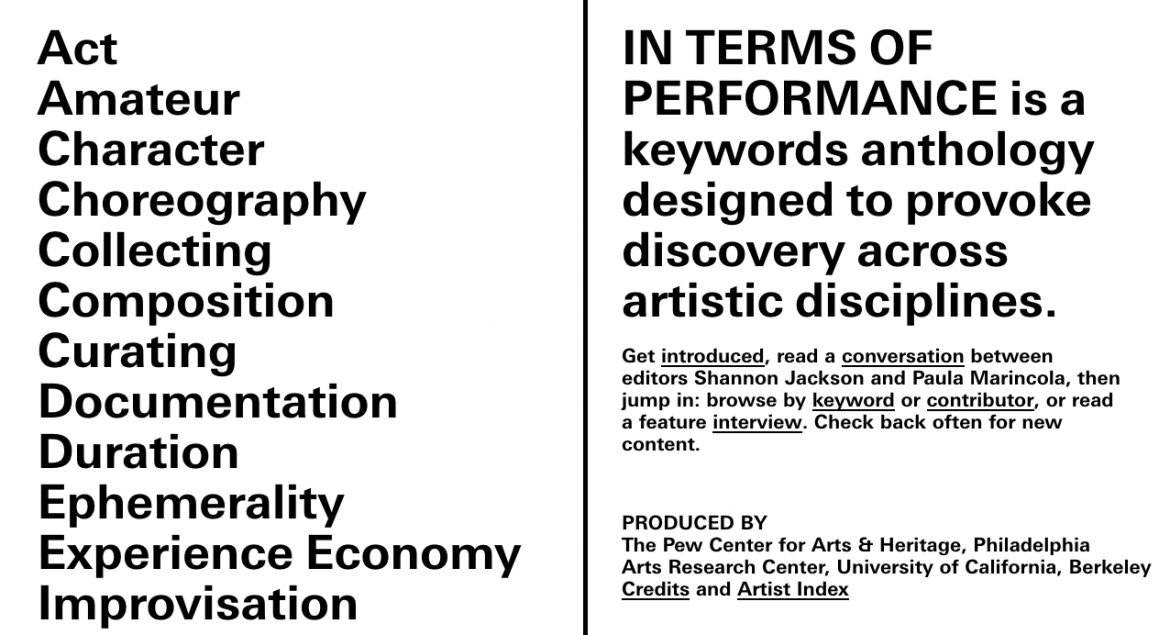 The article $5 or $75, That Is the Question by Owais Lightwala for Intermission, explores Pay What You Can Afford and other pricing structures for theatre shows.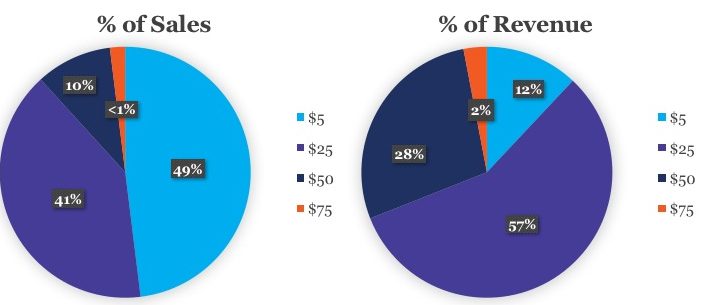 Art is an industry. Fuck it., an article via artist Oliver Connew: "I must shift my focus elsewhere to people who tell it like it is and then have the...
Portland's Risk/Reward Festival keeps a video bank of performances (including several Canadian artists).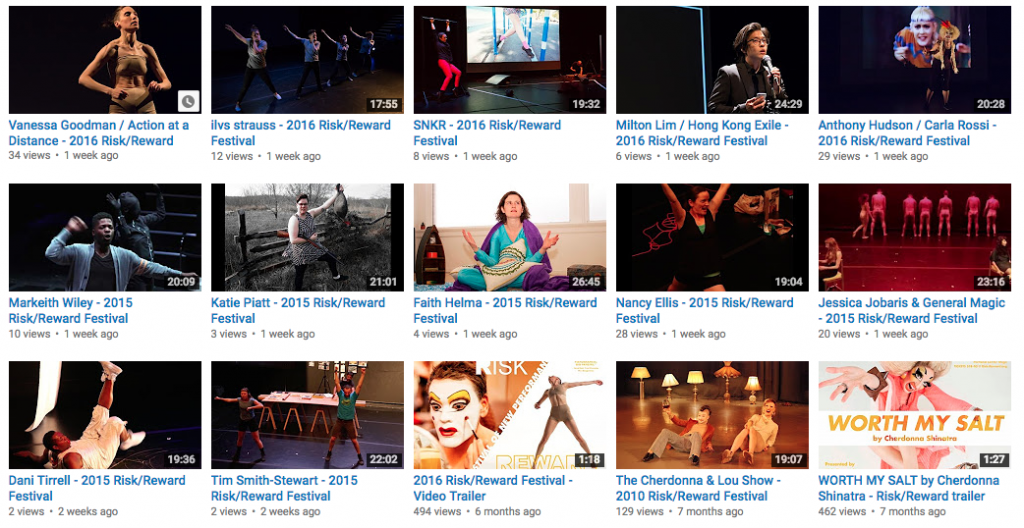 What drives us? is an online publication that is the result of an ongoing investigation into the theme of festival sustainability.
"Festivals are interesting creatures. They usually emerge from, with and...
Dance Hole is a new online hub created by Alexa Mardon...
Via Tonic Theatre in the UK, here's an infographic related to gender equality in the making and presenting of performance.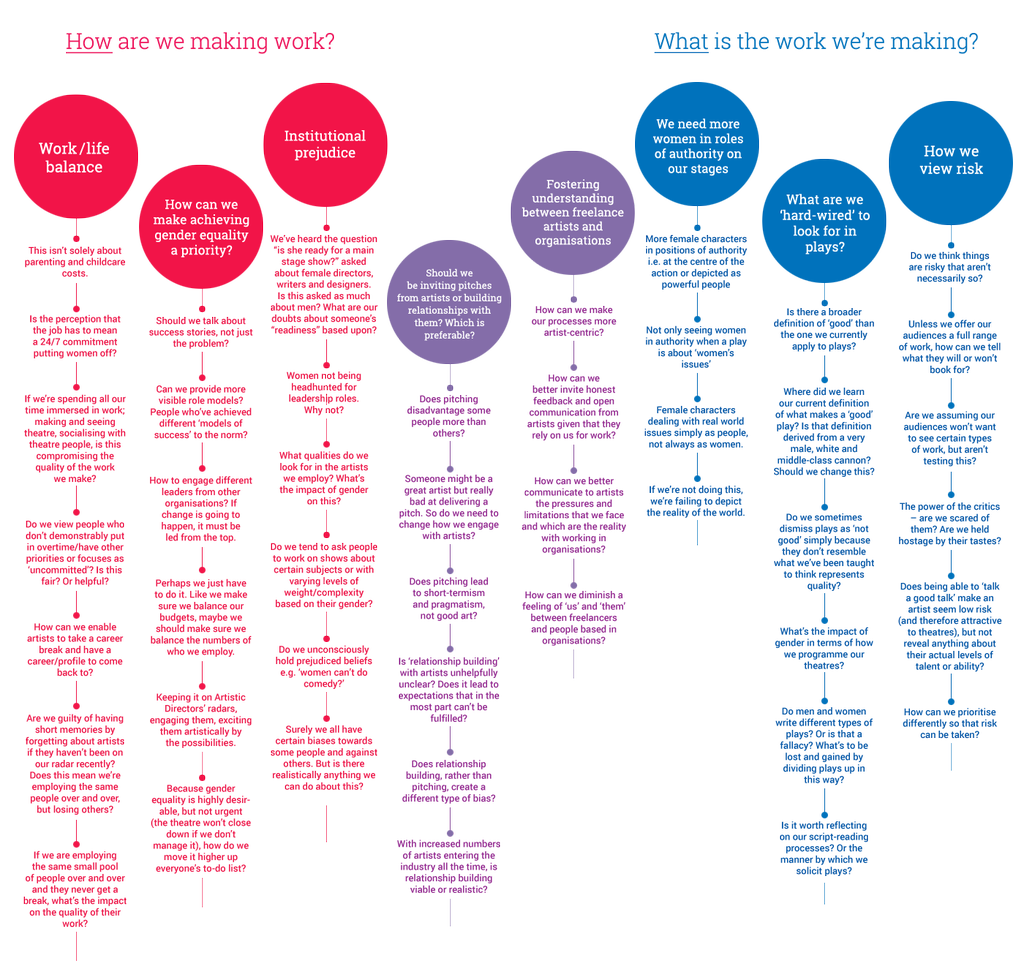 Read More >>
"It seems as though theatricality is no longer infiltrating art (as Michael Fried so adamantly warned us) but art has gradually become theatre. Participation seems to be the new "it," particularly as visual art...
"We noticed that a lot of Internet artists were using the body as the primary subject of the work … and often the bodies are fragmented or distorted or sort of grotesque looking," she...
STANCE, a blog by Seattle's Velocity Dance Centre, is a public forum that responds to ways artists and audiences share stories, engage with live performances and...
Summer dance research time?! Looking beyond our town, city, province, country, the dance community is massive. Dance on film/video is a great way to see what is going on in our...
Summer is a great time for research, perhaps to start thinking about new projects or because, with a bit more time on our hands, we just can. Please find below links...
The Dance Current, on the web and in print, is a great resource for what is going on in dance all across Canada. CADA/West members receive a discount on subscriptions...
DCD is committed to the ongoing process of preserving works of dance artists through documentation, maintaining a bank of work for future reference and performance. They also encourage artists and...
The National Film Board is a great resource for films on dance and every other subject, new and old, most of which you can watch for free on their website.
archive.org is a library of free music, movies, books and more. Find media without copyright worries.
In 2006, a group of artists' associations and individuals came together in response to the growing awareness that senior Canadian artists are experiencing significant challenges. Before they could develop the programs and services to...
From Hill Strategies, the Arts Research Monitor provides synopses of qualitative and quantitative research findings in arts and culture. The site is useful to artists, arts managers, funders, policy makers,...
Prepared for the Alliance of Mid-Career Dance Creators by Shannon Litzenberger, this report provides an examination of the challenges, needs and opportunities of Toronto-based mid-career contemporary dance creators. Based on...