Our Program Manager Jessica Wadsworth takes you through our mandates, programs, membership guidelines, plans and more in this Webinar.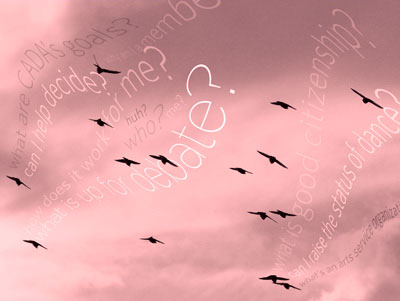 Save the date!
The 2014 CADA/West Annual Conference will take place May 10, 1–5pm at the Vancouver Art Gallery. Stay tuned for more details, but this year's theme is Communication.
Many ideas and actions...
PROGRAMS…RESOURCES…PROGRAMS…RESOURCES!
Our newsletter & website POSTS give insights into managing a professional career in dance, as well as updates on CADA/West programs and services: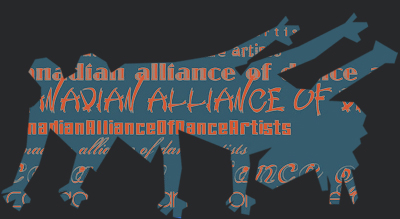 ADVOCACY…ADVOCACY…ADVOCACY…ADVOCACY…YOU!
Our monthly ADVOCACY CHALLENGES, Speak with your Feet, promote activities pertinent to keeping dance vital all year through:
In 2006, a group of artists' associations and individuals came together in response to the growing awareness that senior Canadian artists are experiencing significant challenges. Before they could develop the programs and services to...
This letter is in response to MLA Ron Cantelon's remarks to the Times-Colonist, Saturday Aug 21:
Dear Ron,
I have just read your comments about arts cuts in the Victoria Times Colonist.
Having these grants administered by independent peer review and based on population is a positive step. The government did listen and did hear the importance of these two issues.
Regrettable that this new program is...