Urban Worker Project is an initiative to give a stronger voice to the growing numbers of independent workers across the country. Learn about their campaigns and resources, including their
Attendance Trends: Why Won't They Come?, recent findings on attendance trends and barriers via the Canadian Arts Presenting Association.
IN TERMS OF PERFORMANCE is a keywords anthology designed to provoke discovery across artistic disciplines.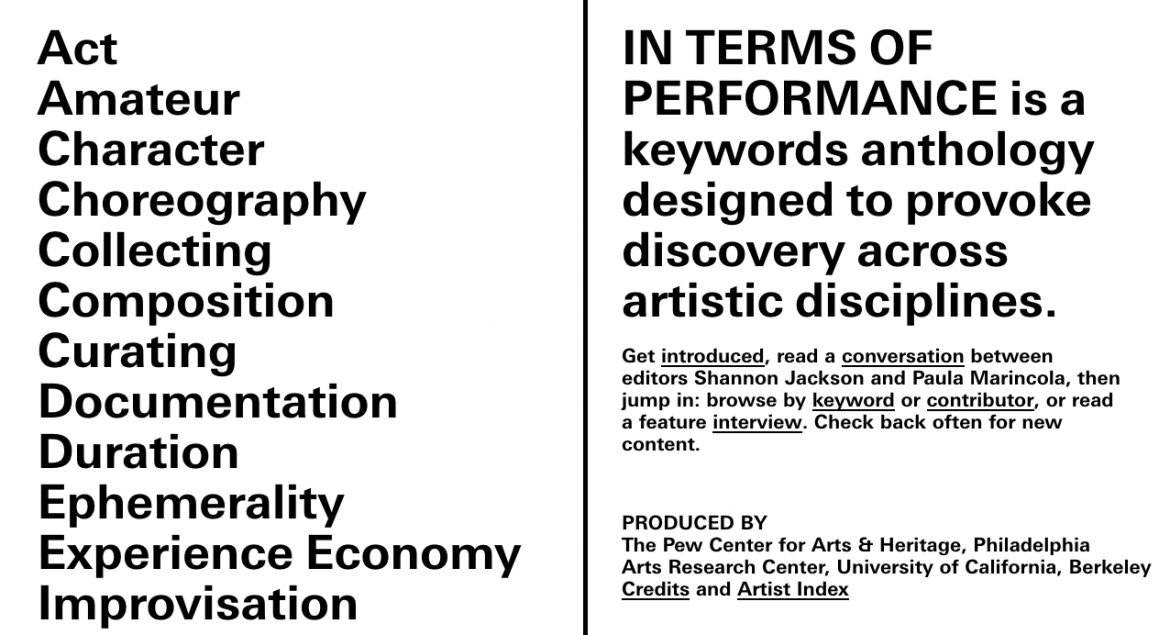 The article $5 or $75, That Is the Question by Owais Lightwala for Intermission, explores Pay What You Can Afford and other pricing structures for theatre shows.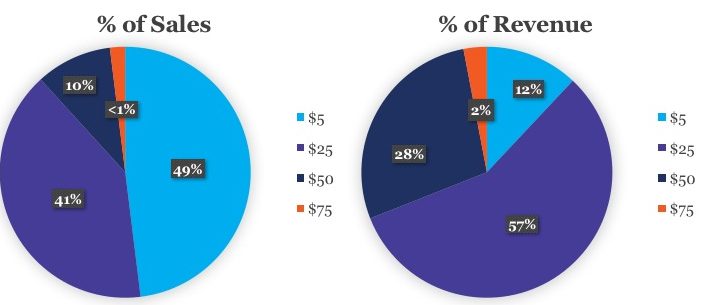 Art is an industry. Fuck it., an article via artist Oliver Connew: "I must shift my focus elsewhere to people who tell it like it is and then have the...
The AFC is the lifeline for Canada's entertainment industry. Through compassionate and confidential financial support, they help Canadian entertainment professionals maintain their health, dignity and ability to work. The AFC...
Survivor 101 is a professional development program hosted across Metro Vancouver, designed for grassroots community groups, arts and culture organization board members, executive directors, volunteers and artists. The format for...
The BC Alliance for Arts + Culture is British Columbia's leading arts information aggregator and a resource to the arts, culture and heritage community. They offer many services to the...
Portland's Risk/Reward Festival keeps a video bank of performances (including several Canadian artists).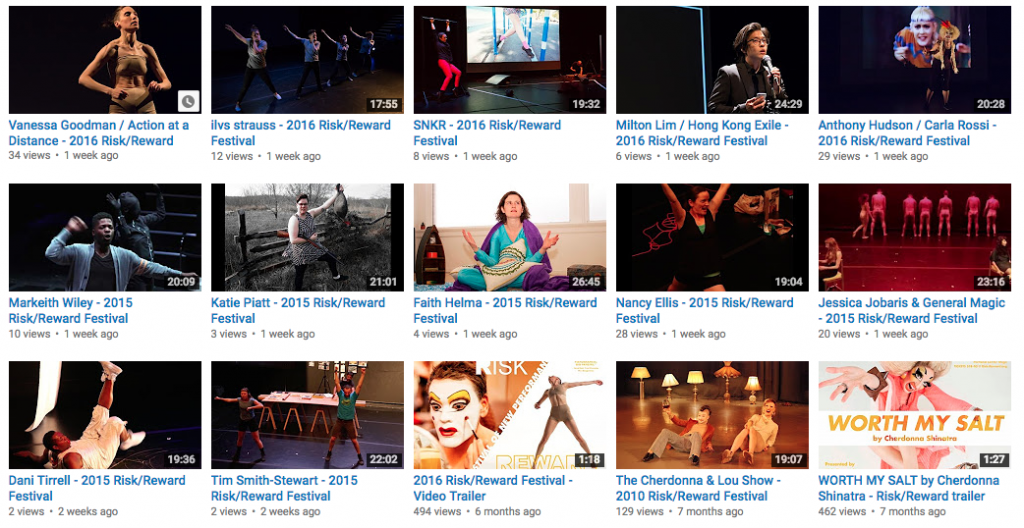 Read More >>
What drives us? is an online publication that is the result of an ongoing investigation into the theme of festival sustainability.
"Festivals are interesting creatures. They usually emerge from, with and...
A group of Managers, Executive Directors and Facilitators (including CADA/West's Jessica Wadsworth) participated in this report on Strategic Partnerships in Dance. Appendix C features insights and recommendations from various dance...
Dance Hole is a new online hub created by Alexa Mardon and...
Via Tonic Theatre in the UK, here's an infographic related to gender equality in the making and presenting of performance.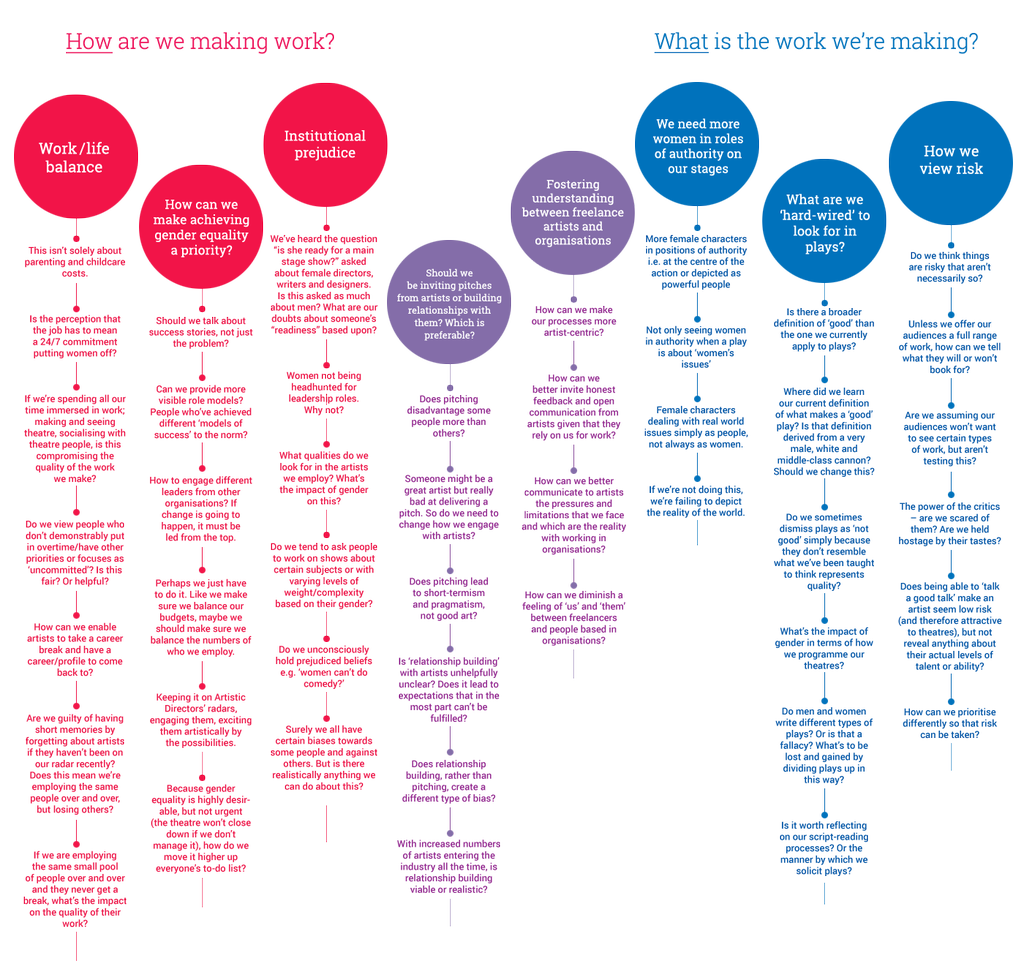 Read More >>
Our Program Manager Jessica Wadsworth takes you through our mandates, programs, membership guidelines, plans and more in this Webinar.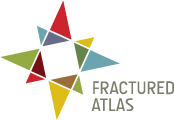 Fractured Atlas is an American organization that supports cultural sector workers and operations. Mostly this includes individual artists and arts organizations. Check their...
"It seems as though theatricality is no longer infiltrating art (as Michael Fried so adamantly warned us) but art has gradually become theatre. Participation seems to be the new "it," particularly as visual art...
"We noticed that a lot of Internet artists were using the body as the primary subject of the work … and often the bodies are fragmented or distorted or sort of grotesque looking," she...
One Dance UK's Healthier Dancer Programme works to improve the physical and psychological health and well being of dancers. Visit their website for other resources as...
STANCE, a blog by Seattle's Velocity Dance Centre, is a public forum that responds to ways artists and audiences share stories, engage with live performances and...
The Saskatchewan Arts Alliance is an inclusive, member-driven coalition of arts organizations that provides a collective voice for the arts community of Saskatchewan.
Made in BC: Dance on Tour connects dance artists and presenters from around British Columbia to increase audience reach and touring opportunities for dance. In bringing together BC presenters, dance...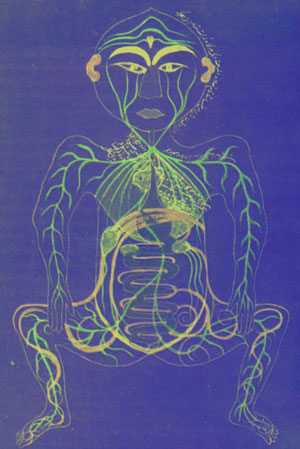 Speak With Your Feet
Attending an Annual General Meeting is a major service for dance companies. Your attendance is recorded and reported to funders that financially support these companies. Often companies like...
Speak With Your Feet
Dance does not exist in a vacuum. It is affected by, and related to, many things. Like all cultural forms, dance is part of a rich web of...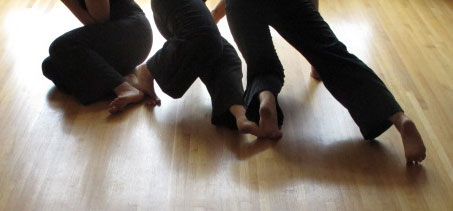 Advocacy Alert from the Canadian Dance Assembly:
With the 2015 federal election on the minds of every MP, this International Dance Day remind your MP that your vote is directly-related...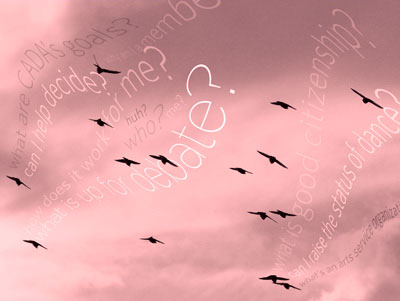 Save the date!
The 2014 CADA/West Annual Conference will take place May 10, 1–5pm at the Vancouver Art Gallery. Stay tuned for more details, but this year's theme is Communication.
Many ideas and actions...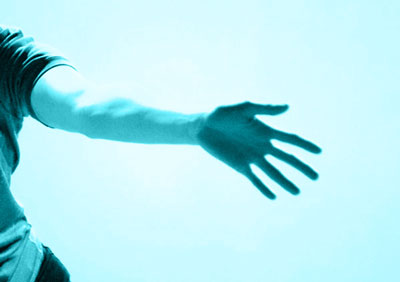 Speak With Your Feet
As performing arts coverage continues to drop in newspapers and other traditional media, there is an opportunity, with the rise of new media platforms, to redefine how we...